April 18, 2016 1:13 am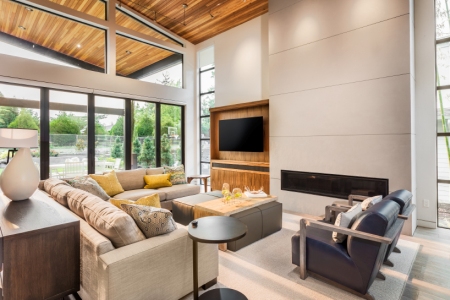 We've found that one of the best ways to tap into the most current trends for the home is to check into trade shows, where massive numbers of industry professionals show off the latest and greatest.
Earlier this year, more than 7,500 manufacturers and retailers flocked to the Hearth, Patio & Barbecue Association's (HPBA) HPBExpo 2016 to showcase innovations in home heating and indoor-outdoor living.
The expo's top trends included:
Improved Biomass-Burning Products
– New mandates for wood-burning and pellet products will affect how manufacturers design products to meet more stringent emission standards. HPBA anticipates this trend toward reduced emissions and increased efficiency to accelerate through this year and beyond.
Integrated Smart Technology
– As the world embraces smartphone apps, more hearth and barbecue products are becoming smart-enabled. From fireplace temperature controls to grills and propane tank monitoring systems, app-friendly products will abound this year, giving homeowners control at the push of a button.
Linear Fireplaces
– Linear fireplaces continue to interest homeowners with their sleek, modern design. Available in sizes up to 12-feet wide, with high heat-tolerant glass and no-trim options, as well as electric models with multicolored, realistic flames, linear fireplaces are being sought by homeowners seeking a sophisticated, contemporary style.
Specialized Accessories
– Specialized accessories are set to surge this year, as homeowners look for new ways to barbecue. According to recent HPBA research, pizza stones, fish/broiling baskets, cedar planks, rotisseries and grill woks are among the top accessories.
Upgraded Outdoor Kitchens
– Today, 10 percent of grill owners have an outdoor kitchen, featuring primarily premium grills, furniture, lighting and outdoor fireplaces and/or fire pits. Of these outdoor kitchen owners, 35 percent are likely to upgrade in the next three years. Amenities such as storage spaces, refrigerators, dishwashers, built-in sinks, bottle rails, cocktail bars, seating options and food preparation areas, as well as entertainment features like televisions and surround sound, are among the products HPBA expects to gain prominence.
In future segments, we'll explore each of these trends, including taking a look at all the latest products, services and inspirations coming out of HPBExpo 2016.
Published with permission from RISMedia.