March 21, 2016 1:19 am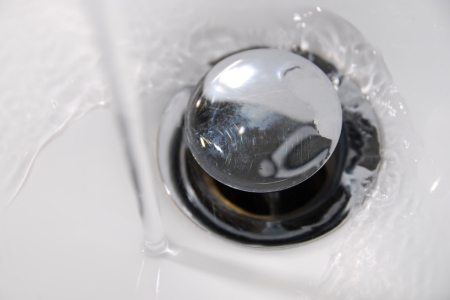 (Family Features)—When it comes to clearing household clogs, don't be afraid to do it yourself! The tips below will help you handle the most common clogs, without the need for a professional plumber.
For hair-clogged drains, use an entire bottle of a product specifically formulated for hair clog removal. Be sure the product is safe for all types of pipes. Instructions vary by product, but generally, allow the product to work for a few minutes, and then run hot water down the drain to rinse it away.
If possible, transfer water that won't drain and any lingering dregs in the sink basin into a bucket. Carefully remove stoppers or strainers from the drain. If you're removing screws, store them somewhere safe so they don't fall down the drain.
If you need to remove stopper parts from under the sink, keep a bucket underneath the pipes. Remove any building up from the stopper or strainers, and then run water to flush down remaining material and test the flow.
For clogged toilets, the best tool is a plunger with a flange, which is a smaller opening on the bottom of the plunger that resembles a cup. Place the plunger into the toilet drain straight and vertical. Create a tight seal with the drain, with the plunger fully submerged in water.
Plunge gently at first, then vigorously, in an up and down motion. If the clog remains, or the toilet still isn't flushing properly, a drain snake or a closet auger can help.
To keep clogs from occurring in the future, perform maintenance periodically. Certain down-the-drain products can help keep pipes clean, prevent new clogs from forming and keep drains smelling fresh. These can be found at any local hardware or home improvement store.
Source: Liquid-Plumr
Published with permission from RISMedia.