August 10, 2016 12:49 am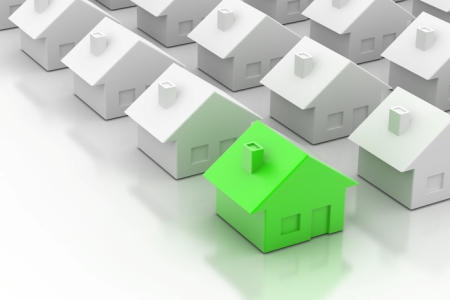 Zero-energy houses are a new type of green home built to return zero-dollar energy bills. The houses are becoming universally viable, due to advancements in energy-efficient technology and the declining cost of construction.
Owners of zero-energy homes pay nothing for energy consumption (other than a monthly grid fee), and cut their carbon footprint to near-zero. The typical zero-energy house is made of thick exterior walls, and is outfitted with an efficient HVAC system and solar panels. The home is connected to the grid, so that excess energy generated by the home throughout the day can be distributed back into the grid and power the home at night.
According to the Net-Zero Energy Coalition (NZEC), over 6,000 houses in the U.S. and Canada are "zero-energy ready"—able to self-supply at least 90 percent of their annual energy demand. Just 9 percent of the houses in the NZEC inventory are "zero-energy," or able to supply 100 percent of their annual energy demand. "Net producers," which are homes that supply 110 percent or more of their annual energy demand, comprise only 4 percent of the houses in the NZEC inventory.
Ahead of the curve is California, which is on track to build zero-energy housing in just five years. Lawmakers in the Golden State have made zero-energy technology accessible and affordable to residents. Other states have expressed interest in adopting similar policies.
These developments are fueling the zero-energy movement, says Ed Gorman, founder of Modus Development, responsible for the building Arizona's first zero-energy residential community.
"The design and green features are what draw people in, and they stay because of the energy and cost savings," Gorman says. "We'll see more and more builders moving into this space."
Source: RISMedia's Housecall
Published with permission from RISMedia.